HEARING SCREENING
We conduct complete and thorough hearing assessments from our mobile 'Hearing Rescue Units'.

AUDIOMETRY
(Hearing Testing)
We conduct regular scientific assessments of a persons hearing ability using calibrated equipment and Australian standards procedures.
"The audiometric testing scheme should include an initial reference test with periodic audiometric testing to follow. The initial audiogram should be taken as soon as the employee commences work, or before any exposure to workplace noise occurs. Further audiograms should be taken at 12 months, and then periodically every one to two years".
(OH&S Regulations, 2001)

Our fully qualified audiologists & audiometrists at Sound Hearing can supply this complete service to your organisation with a minimum amount of interruption to your employees work program. We can come to you with our mobile audiometric truck and each test will only take 15 - 20 minutes for each of your employees.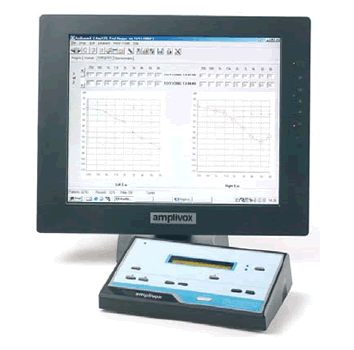 Sound Hearing Audiometric Services
- Recording of personal, medical and employment details.
- Examination of external ear and tympanic membrane.
- Subjective evaluation of communication capability.
- Performance of Screening Audiometry.
- Recording of audiometric data.
- Interpretation of results to employee.
- Assessment of suitability and condition of hearing protection device currently used.
- Discuss with the employee the importance of correct use of hearing protection device
- Discuss with the employee the importance of general hearing conservation issues.
- Employee letters issued indicating results of audiometry and if further referral is required.