View our "5 Simple Steps" video clip
PERSONAL PROTECTION
We provide the world's leading personally fitted and measured hearing protection tailored to the needs of each individual at an affordable price.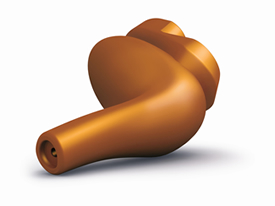 FINALLY, HEARING PROTECTION THAT PEOPLE LIKE TO WEAR!
The SonoCustom is a 'world first' in instant fitted custom calibrated hearing protection. No two ears are the same so it's no wonder one size fits all hearing
protection is uncomfortable for most people.
The SonoCustom is formed directly in the ear by a unique inflation technique. It is an entirely comfortable and simple process. The person being fitted provides instant feedback on comfort. No ear impressions are required.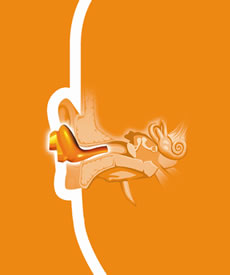 The SonoCustom is a cost effective, comfortable and reusable earpiece. It is made from medical grade, hypo-allergenic silicone that is custom-fitted in minutes for maximum comfort. Once fitted, the certified implementer can adjust the protection rating of the device to the optimum level required.

See our "Calibrated Hearing Protection" page for more details.